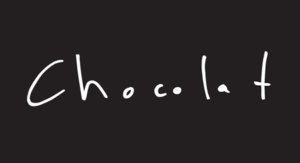 Chocolat at Frontline Designer Clothes
We have selected several items from the Chocolat current collection.
Come in to the shop and try on!
Just Ask!
If there is a particular item that is not in our shop, our team will do everything we can to source it for you!
Chocolat – About
A distinctive celebration of life, Chocolat is a flattering, luxurious brand of women's clothing that offers confident styling designed to celebrate the women with curves. The clothing range can lift your confidence that comes from an inner understanding and acceptance of who you really are.
Chocolate clothing is designed by Jane Mabee who joined the company in 2002 to create the first Chocolat collection for the following Winter of 2003. Jane is an award winning designer with enormous success both in NZ and internationally; Jane has been awarded several Benson and Hedges awards, including the Wool Award and the After Five section. She has represented New Zealand as an international clothing designer in the celebration of the 200th anniversary of the world's first branded textile, "Viyella" which was held at The Goldsmith's Hall in London in the late 1980's.
Jane's design inspiration comes from "anywhere and everywhere…" She is a graduate of Wellington Polytechnic's School of Design, and is an avid collector of books on the arts, literature and history of fashion. Her extensive knowledge and strong understanding of fashion's journey is quietly shared in the clothing collections she creates for Chocolat. Her extensive career includes some 8 years with her own store "Betsy Ruff", with which she was one of the initial designers to realise the wonderful potential of Ponsonby Road, in Auckland City.
The Chocolat range of women's clothing continuously changes. Please check in store for the latest seasons selection.