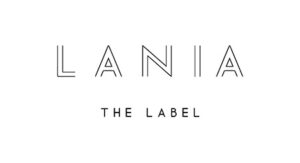 bed]
LANIA at Frontline Designer Clothes
We have selected several items from the LANIA current collection.
Just Ask!
If there is a particular item that is not in our shop, our team will do everything we can to source it for you!
LANIA – About
We are delighted to introduce LANIA, the fashion story of a sophisticated, classic, modern woman.
LANIA is the newest offering from New Zealand designer Rose Keys, solo designer behind New Zealand fashion brand FRAY, and with over a decade designing for Verge.
Rose has worked with Longbeach Apparel to create LANIA, continuing the story of effortlessly chic design, natural fibres and modern silhouettes.
The evolutionary journey offers the sartorial beauty of garments women love to wear, bringing a new mood while continuing the previously branded FRAY design ethos, aesthetic, and quality fabrics the label is known and loved for.
LANIA celebrates its entry into the Longbeach family with a debut collection for AW'19: A fresh look that will unfold with each new season and speak to the signature design values Rose brings to every project; A refined mix of texture and material, beautifully combined to create clothes soft to the touch and designed for woman to look great.