Established in 1987, Frontline Designer Clothes Store ,  has continued their vision to offer the latest in contemporary and timeless fashion labels from predominately New Zealand and Australian Designers.
With over 33 years experience in styling and curating the Frontline team are dedicated to delivering friendly informed advice and timeless pieces that will remain much loved favourites for years to come…
If an item from one of our designer labels is not available in the shop, or online we will do all we can to source it for you!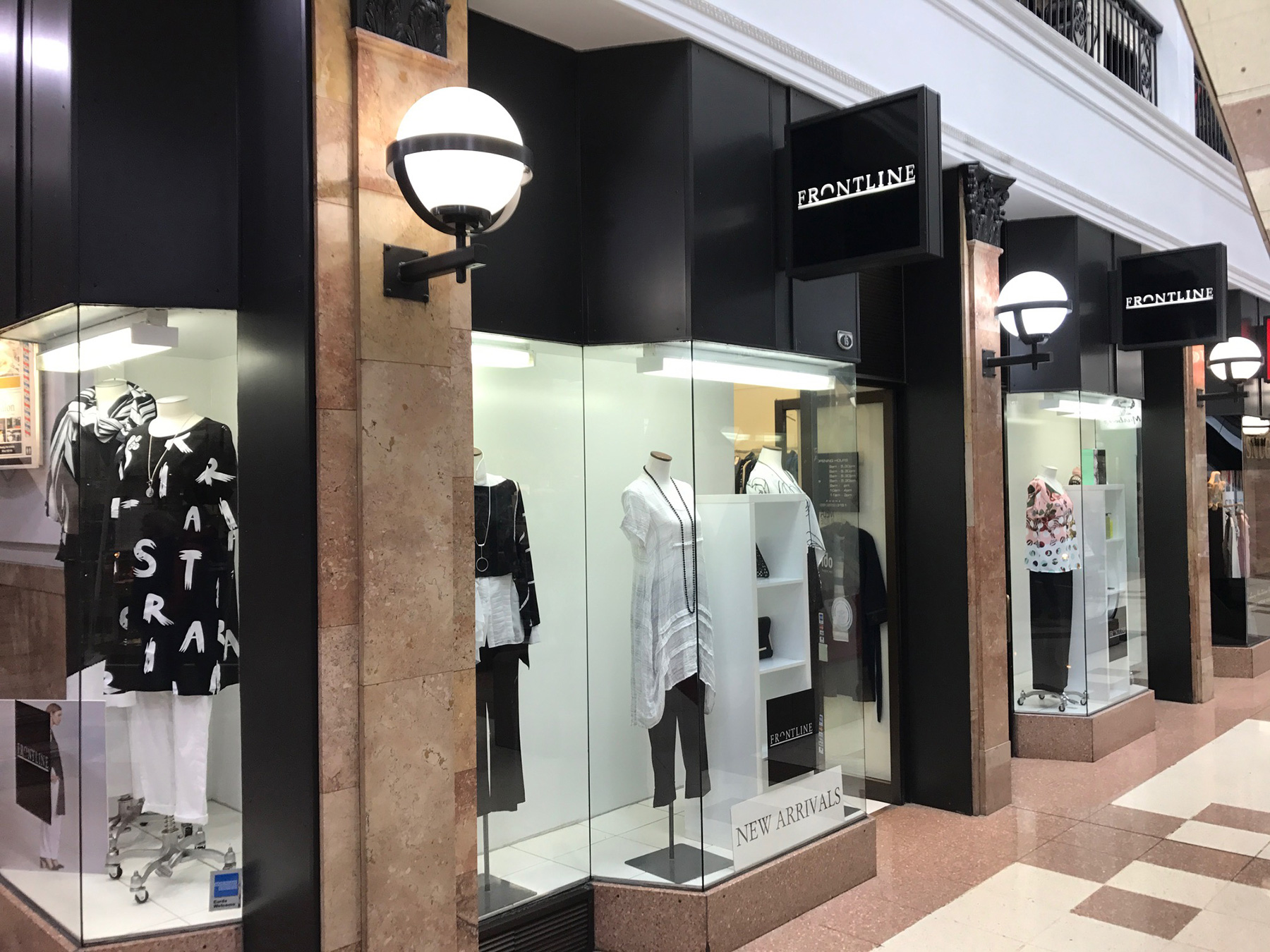 Telephone Orders
Frontline welcomes your telephone orders. Local deliveries can take between 1 – 3 days while deliveries out of town can take up to 2-5 days.
Gift Vouchers
Gift vouchers can be made out to any amount desired, at any time of the year. These make ideal gifts for any friend or family member.
Payment Options
We accept Direct credit , Eftpos, American Express, Diners, Visa, Mastercard, JCB and Union pay .
Loyalty Card
This is our way of rewarding our valued loyal clients each season.
Each purchase made during the season is recorded, when your card totals $1000 in full priced merchandise you will then receive a $75 voucher to use toward your next purchase (please note: this does not apply to laybys, sale goods or special orders). This can only be redeemed in store.