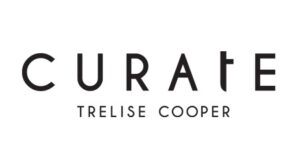 Curate by Trelise Cooper at Frontline Designer Clothes
Dame Trelise Cooper is a celebrated New Zealand fashion designer known for her beautiful garments that make women look and feel fantastic. Her remarkable career as a designer and businesswoman has spanned over thirty years and her eponymous brand is known around the world for its elegant womenswear.
Trelise has had a life-long love affair with fashion and has honed a sharp eye for impeccable tailoring, sumptuous fabrics and flattering silhouettes. She has an intuitive understanding of how women want to look and feel, and creates appealing designs that make women's fashion dreams come true. Whether she is turning her hand to classic power suiting with Trelise Cooper flair or an ethereal party dress with layers of tulle, Trelise knows exactly what she's doing.
It has been many women's hopes and dreams, as well as her own, that Trelise has had in mind since she opened her first boutique in 1985. From the beginning, she wanted a welcoming space where women could come and not be judged while enjoying a fabulous shopping experience. That ethos has carried through to today where the Trelise Cooper brand has ten boutiques and over 300 stockists in Australasia.
We have selected several items from the Curate collection.
Just Ask!
If there is a particular item that is not in our shop, our team will do everything we can to source it for you!
Curate by Trelise Cooper – About
Part of the Trelise Cooper fashion stable, Curate explores the blurred lines between fashion and art, allowing you to create your own wardrobe masterpieces day after day.
Modern and sophisticated, Curate allows you to create a wardrobe that is collected, considered and adaptable to your personality and lifestyle and allows you to truly express yourself.