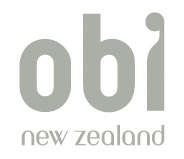 Obi at Frontline Designer Clothes
We have selected several items from the current collection.
Come in to the shop and try on!
Just Ask!
If there is a particular item from that is not in our shop, our team will do everything we can to source it for you!
Obi – About
A contemporary range of women's clothing that is thoughtful and intelligent in design and is infused with a unexpected edginess which embraces the awakening sense of self.
The women who wear Obi speak with their inner voice. Sophistication is the hallmark of the Obi woman. The Obi range of clothing has fabrics, textures and hues that are drawn from nature itself.